Soderbergh reveals The Girlfriend Experience at Sundance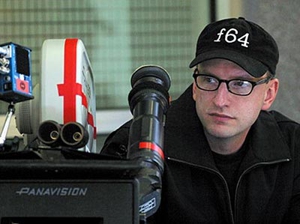 Steven Soderbergh recently revealed an unfinished version of his film The Girlfriend Experience at the Sundance film festival 20 years after Sex, Lies and Videotape premiered at Park City, Utah, starting his impressive directing career.
The movie was shown at the large Eccles Theater. Soderbergh said that The Girlfriend Experience was shot for $1.7 million using the same Red One digital camera technology used in Che. The movie features 20-year-old Sasha Grey, an adult film star who has made over 100 films, whom Soderbergh cast after reading about in Los Angeles magazine.
Grey plays Chelsea, a high-priced Manhattan escort who's trying to maintain a relationship with her personal-trainer boyfriend. Told in a non-linear fashion, the film follows Chelsea through a day as she meets with clients, friends and potential managers, and is interviewed by a journalist.
Soderbergh told the audience that they worked from a detailed scene-by-scene breakdown that the actors improvised. It's a similar method as that used in
Bubble. "
There is a more complex attempt to implement that approach, more characters and a city that imports a lot of activities." These factors and the fact that Soderbergh didn't direct the actors on where to go meant that two cameras were often used for conversations and that affected the framing of the shots.
No release date has currently been set for the film.
Others Tagged With