The Juan MacLean knows that The Future Will Come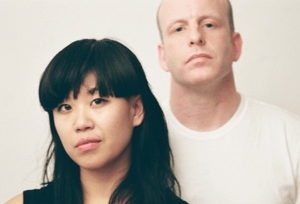 The future has finally (almost) come. On April 14, John MacLean (formerly of Providence's electro-punk Six Finger Satellite and currently of The Juan MacLean) will drop his sophomore album,
The Future Will Come
via
DFA
,
and club kids everywhere will shout a collective, "It's about time!"
It's been four years since New York-based MacLean released
Less Than Human,
but since then he's been keeping
busy
spinning at DFA events and churning out remixes. The album, which MacLean has
described
as "a disco inflected Human League sounding record,"
features "Happy Houses" vocalist/LCD Soundsystem cohort Nancy Whang and DFA labelmates Gerry Fuchs (formerly of !!!), Nick Millhiser and Alex Frankel (Holy Ghost!).
Also on your radar, European true believers: MacLean will spend a few days on a spinning his way through Portugal and Spain.
February
5
- Porto, Portugal @ Plano B
6- - Lisbon, Portugal @ Lux
7 - Barcelona, Spain @ Razzmatazz
U.S. tour dates to come.
1. The Simple Life
2. The Future Will Come
3. One Day
4. A New Bot
5. Tonight
6. No Time
7. Accusations
8. The Station
9. Human Disaster
10. Happy Houses
Others Tagged With