Beer Wars documentary coming to theaters soon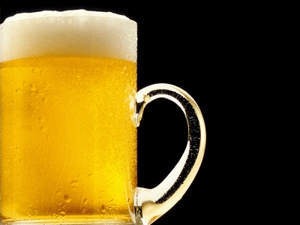 You can't be a real country unless you have a beer and an airline - it helps if you have some kind of football team, or some nuclear weapons, but at the very least you need a beer.
-Frank Zappa
Zappa makes it seem simple, but with the rise of the micro brewery and the
selling
of Anheuser-Busch to foreign interests, it's a bit more complicated to figure which one beer is America's or not. That's where
Beer Wars
, an upcoming documentary about the clash between corporate beer companies and independent brewers, comes in.
The film is playing in over 440 theaters for one day only on April 16 in a similar format to other recent films like A Powerful Noise. After the world premiere, a live "talk-show" style panel with key people from the film will be led by Ben Stein.
Director Anat Baron's background is originally in business, and her introduction to the beer culture came as an executive for the "beer company" Mike's Hard Lemonade. Along with that, she'll probably lose some street cred for admitting that she's never had a beer before (she claims an allergy to alcohol), but it's this handicap that also might have been advantageous in actually getting filming done (there were 200 hours of footage, with 18 months of editing) rather just sampling the monumental number of various brews now available.
The documentary got access to an impressive list of people, including top members of Anheuser-Busch and a congressman, while filming in 20 locations across the U.S. Baron also interviewed experts on beer, distribution, retail and lobbying. The goal? To find what the struggles of independent brewers said about American business, and, as she states in her production notes: "What does that say about our culture that we are accepting of corporate America's dominance at all costs? And even more interesting: What does that say about the American Dream?"
There's plenty of melodramatic Sun Tzu-style business-as-war comparisons packed within a few seconds of the trailer: "They have weapons, and we have weapons. Our weapons might seem like slingshots and there's seem like giant missiles," "It's really hand-to-hand combat," "Ours is ground warfare, one consumer at a time." Despite this, the film still shows promise.
The beer culture of the U.S. is often attacked by other countries. The movie
Beerfest
is built on this idea (Zima and Smirnoff Ice are mentioned in the first few seconds of
its trailer
). The film may add an appreciation for American beer, helping publications such as Beer Advocate and
Modern Drunkard Magazine
fight the good fight.
Still, the last scene from the trailer for
Beer Wars
is a pedantic brewer saying, "If you listen to your beer, it'll tell you things." A woman reaches her arm over the counter impatiently grabbing the beer and says, "Can I listen to it?" The subtext: Stop telling me why it's good. I just want to drink it.
For more information and to get tickets, visit
NCM Fathom.

Others Tagged With