Blender magazine folds, Joe Levy heads to Maxim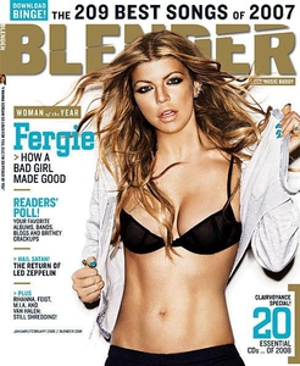 The shrinking page count of
Blender
was an indication that something was up. The magazine, not unlike many others, was suffering under the financial pressures of the economy and soon found itself with a much leaner figure than when it began in 2001.
Today, Alpha Media Group announced that it has decided to shut down the publication, making the April issue (currently on newsstands) its last. The move will eliminate 30 jobs and reduce the company's titles down to
Maxim
alone. Alpha will continue to employ 134 staffers with former Blender editor-in-chief, Joe Levy, taking the place of
Maxim
's Jim Kaminsky.
CEO Stephen Duggan blamed the financial crisis for the closing, but the magazine had been experiencing lower subscription rates and ad sales, as well as dealing with the financial issues of its mother company.
Still, he is confident that Alpha will push forward, stating in a
staff memo
, "Alpha Media Group is weathering the current economic difficulties, and we are confident that with the changes we are implementing, the company is in the strongest position possible to continue moving forward."