Brad Pitt, Natalie Portman sign up for romantic comedy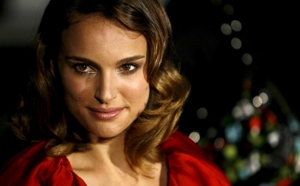 To the fabled annals of movies with obnoxiously long titles, Brad Pitt and Natalie Portman will soon add the romantic comedy Important Artifacts and Personal Property From the Collection of Lenore Doolan and Harold Morris, Including Books, Street Fashion and Jewelry, based on the new book by Leanne Shapton.

Shapton's book is an inventive account of a couple after their breakup—he a 40-something photographer, she a considerably younger food columnist for The New York Times. The book chronicles the couple through a catalog of 325 items connected to them. (According to Variety, Shapton is a visual artist for the Times' Op-Ed page, and anyone who has seen the kind of brilliant stuff those types dream up can get an impression of how the book reads.)

The movie will be sculpted into a more conventional romantic comedy, but with the unorthodox pair of Pitt and Portman in the leads, it will no doubt arrive in style.

Related links:
Ctrl-V: Trailer Stash: Inglourious Basterds, etc.
News: Natalie Portman, Madeleine Albright join A Powerful Noise
Review: The Curious Case of Benjamin Button

Got news tips for Paste? E-mail news@pastemagazine.com.