Dntel to unleash 50 unreleased songs in April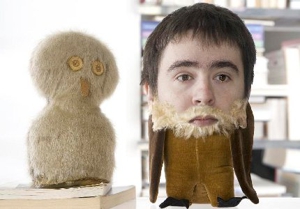 Fifteen years after he began creating music under Dntel, Jimmy Tamborello (also of The Postal Service) has dug into the archives and unearthed material from that project dating back to 1994. Set for release April 14, the three-disc set will include a whopping 50 tracks.

But before you get too giddy, be warned this is not the same Dntel who released 2007's Dumb Luck. OK, it is the same guy, but the music is quite different. According to Tamborello, the content on these three CDs is largely instrumental, as he was very influenced by electronic staples such as Aphex Twin and Mu-Ziq.

Besides Dntel's first two releases, a third disc full of previously unreleased tracks is included called Early Works for Me If It Works for You II, which also doubles as the collective title of this collection.

Related links:
News: The Gap colors Raveonettes, Dntel, Swizz Beatz, more
Dntel on MySpace
JimmyTamborello.com

Got a news tip for Paste? E-mail news@pastemagazine.com.