Iggy Pop to release jazz album inspired by French novel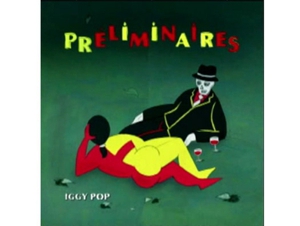 Iggy Pop sure knows how to keep it fresh. After years as a legendary punk icon, Pop has decided to ditch the blistering guitars for a quieter, more jazzy sound. "At one point, I just got sick of idiot thugs with guitars banging out crappy music," the long-haired rocker said via a video he posted about his upcoming album, Preliminaires:
This change didn't happen suddenly, nor without catalyst. In fact, the album wouldn't have happened at all if it weren't for Pop's love of French literature. Yes, you read right. Iggy Pop loves French literature. Well, at least if it's about death, sex and the end of the human race.
Last year Pop was tapped to provide the music for a documentary about controversial French author Michel Houellebecq's efforts to create a film based on his book
The Possibility Of An Island
(
La Possibilité d'une Ile
). Pop, who apparently felt a deep-rooted connection with the book, agreed and began work on the music for
Last Words
.
Preliminaires
features seven songs inspired by France, the book and New Orleans jazz. The video gives a small preview of one of the album's songs, "King Of The Dogs," which opens with the line: "I got a smelly rear / I got a dirty nose / I don't want no shoes / I don't want no clothes."
The album is out May 18 according to the video (Pop mentions a late-April date, as well.) If you want more information on the album (And really, why wouldn't you?), sign up for the
newsletter
.
Others Tagged With