Matthew Ryan gives away free protest song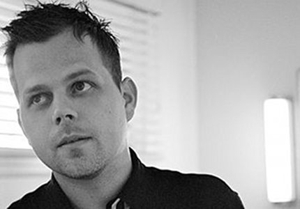 Singer/songwriter Matthew Ryan is following in the footsteps of Bob Dylan, Joan Baez, Ani Difranco and countless others, penning a full-fledged protest song. "Shook Down," which gives voice to Ryan's anger over corporate greed and the crumbling economy, is being released as a free download on the MySpace page of Ryan's new side project The Dead Satellites.
"Shook Down" marks the debut of The Dead Satellites, which also includes producer and long time member of The Wallflowers, Greg Richling and Rami Jaffee of Foo Fighters. "It's a song about the economic narcissism of the insiders that lead to our current financial crisis," Ryan says. "The song is essentially calling for a coup, or at the very least, accountability."
Listening to Ryan's battle cry chorus, "The average CEO makes 400 times what the average worker makes," it sounds a little more like the former.
Download
the song
for yourself and decide.
Others Tagged With