Van Morrison revisits Astral Weeks live in California (again)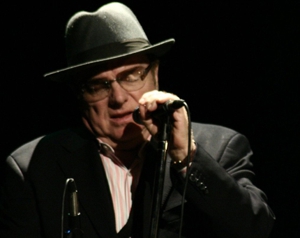 Van Morrison is heading to California for a series of cover-to-cover performances of Astral Weeks, his cult-classic 1968 album. Although Morrison will only be hitting up Berkley and Los Angeles, he plans to stick around for a few days in each city to give multiple performances.
Morrison's premiere performance of the album took place at the Hollywood Bowl back in November, followed by a live CD last month and an upcoming DVD slated for an April 7 release. In a recent interview with Paste, Morrison says that he chose to perform the entire album live because he had always wanted to hear it with an orchestra. "I wanted to do this material the way I had always heard it in my head, with a full sound," he says. "It was time." After the success of the November performance, Morrison decided to do it again, but this time, as a miniature tour.
Although
Astral Weeks
never received great commercial success (only reaching gold status 33 years after its release), the album was and still is revered among many critics and fans. "The songs require listeners to follow along and see what happens next," Morrison
says
. "Another reason I made the new
Astral Weeks
live: it's real, and I dig that." Morrison's live re-release of the classic is available on his record label, Listen to the Lion.
2 -
Berkeley, Calif. @ Greek Theater
3 -
Berkeley, Calif. @ Greek Theater
7 -
Los Angeles, Calif. @ Orpheum Theater
8 -
Los Angeles, Calif. @ Orpheum Theater
9 -
Los Angeles, Calif. @ Orpheum Theater
Others Tagged With