Liam Gallagher makes foray into fashion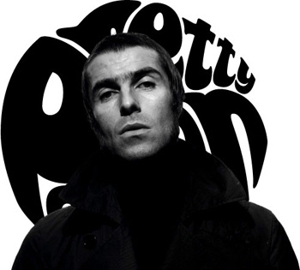 What does Oasis frontman Liam Gallagher have in common with Jessica Simpson, Gwen Stefani and P. Diddy (besides the ubiquitous '90s singles)? They've all crossed over into the world of clothing design. Gallagher has unveiled plans for his new fashion label, Pretty Green, which will be designed by the Brit musician.
"The reason why I'm doing it is cause I love clothes," said Gallagher in the Pretty Green promotional video. "Just gonna do clothes I like. If people like it, cool, if they don't, they don't." 
Although this statement of purpose might sound a bit abstract, the Pretty Green web site
assures
users that "the Pretty Green team is made up of key professionals." Gallagher's sartorial experiment will include everything from footwear to t-shirts, all subject to his final approval. 
Gallagher's line will be launched in June, though his die-hard fans can join the Pretty Green
online club
and snag an invite to an exclusive online pre-sell beforehand. While the Pretty Green website makes no mention of the design aesthetic, Gallagher puts it pretty simply: "I'm not gonna be puttin' anything out unless I'd wear it." 
Related links:

Others Tagged With