Paste announces SXSW parties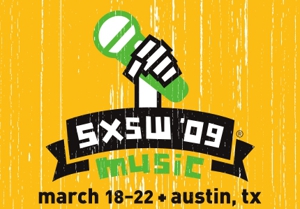 It's party time at Paste. Well, maybe not at Paste—we're actually heading a little farther south to throw these bashes. Austin, Texas, to be exact. For three days, we'll be highlighting some of the best in music at SXSW.
We'll kick off the fest with a party at the Radio Room (formerly Bourbon Rocks) from 11:30 a.m. to 6 p.m. on Wednesday. Here's the line-up and set times:
12
- Greg Laswell (indoor)
12:30
- Anathallo (outside)
1
- Samantha Crain (indoor)
1:30
-
Amanda Palmer (outside)
2
- Port O'Brien (indoor)
2:30
- Heartless Bastards (outside)
3:30
- Black Joe Lewis (outside)
4:30
- Superdrag (outside)
Then on Thursday, we'll team up with
Brooklyn Vegan
for another round of music, food and drinks from 11:30 a.m. to 6 p.m. Featured artists include Passion Pit, The Avett Brothers, The Wrens, Daniel Johnston, Au Revoir Simone, Thao Nguyen and The Get Down Stay Down, Bishop Allen, The Pains Of Being Pure At Heart, Cursive and These Arms Are Snakes. Times will be announced soon.
Finally on Friday we'll wrap everything up with the help of Vanguard Records, Sugar Hill Records and Russell Carter Artist Management at The Belmont. Check out line-up and set times below:
12 to 2

- Keep Your Soul: A Tribute to Doug Sahm Press Reception & Listening Party
2
- Death on Two Wheels
3
- The Bridges
4
- Sarah Borges and the Broken Singles
5
- Indigo Girls
Want to come? RSVP
here
, and we'll see you in Austin!
Posters:
Listen to a playlist of Wednesday's artists:
Related links:
Others Tagged With