Posthumous J Dilla album on the way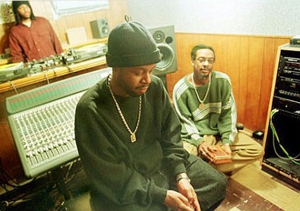 J Dilla, born James Dewitt Yancy, was only 32 when he passed away from Lupus in 2006. The founder of the legendary Detroit rap crew Slum Village was a major force in hip-hop production over the last decade and a half, serving up beats for luminaries like Q-Tip and A Tribe Called Quest. In honor of one of the great creative minds of the genre, Dilla's label has just announced a posthumous album titled Jay Stay Paid.

J$P is a 25-track LP of unreleased beats and lyrics pulled from Dilla's archives. Dilla's mother Maureen Yancy, also known as Ma Dukes, is helming the production booth (!) for J$P, and ace MC Pete Rock is on mix duty. The album is formatted like a radio show directed by Rock, with the requisite chatter and skits. MF DOOM (whoops, just DOOM,) M.O.P., and Black Thought will provide guest vocals on some tracks.

"It wasn't rushed and it wasn't haphazard," says Ma Dukes in a statemtn. "This album combines what he did in the beginning of his career, what he did in some of our early hospital stays, which was very deep, and some stuff pulled from old floppy disks and DATs. It's mind blowing... this is like the missing links to Dilla's legacy."

Jay Stay Paid drops June 2 on Nature Sounds.

Related links:
News: Tracks released from J Dilla, MF DOOM, Ghostface collab
J-Dilla.com
YouTube: J Dilla - "Nothing Like This"

Got a news tip for Paste? E-mail news@pastemagazine.com.

Others Tagged With