Todd Snider signs to Yep Roc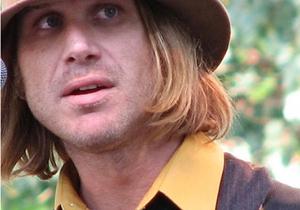 Todd Snider, the self-proclaimed "tree huggin', peace lovin', pot smokin', porn watchin', lazy ass hippie," has made a move of surprising responsibility and signed to Yep Roc Records. Home to Nick Lowe, The Gourds, Soundtrack of Our Lives and many others, the North Carolina label is a fitting place for the scratchy-voiced, lyrically-gifted troubadour.
The Nashville-based singer-songwriter has made a name for himself with off-kilter protest songs like "Conservative Christian, Right-Wing Republican, Straight, White, American Males," and "Ponce of the Flaming Peace Queer." Although he gets a good deal of
grief
for his political melodies, Snider never loses his self-deprecating sense of humor. Yep Roc's
announcement
states: "While Todd could not be reached for comment as he doesn't do technology or wear shoes, his road manager Elvis was overhead saying to, 'leave the unmarked money in a paper bag by the phone booth..."
Others Tagged With