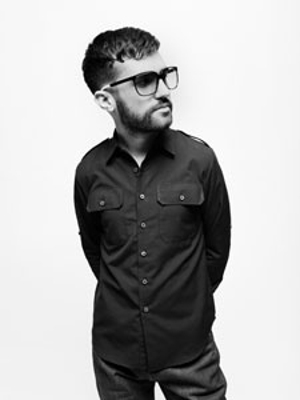 A-Trak is a DJ and blogger whose new mix, Infinity + 1, is out now.

Black Science Orchestra - "New Jersey Deep"
An oldie but goodie. I've been listening to this one on repeat lately. It's so simple but really perfect. I've been fixated on '90s house, but this record transcends that. It really sounds timeless—it could just as well have come out in the '70s or this year.

Yung Joc feat. Nitti - "Well Damn"
Every couple of months, there's a new Southern record that I become obsessed with, and right now it's this one. I guess this is Joc's take on Juvenile's old formula from "Ha": ending every line with the same interjection. What makes it extra dope is how funny he sounds when he says "well damn"—more like, "wadaym." The beat is hard, too, but in a sort of subtle way that I really like.

Lifelike - "Sequencer"
Lifelike is one of my favorite producers, and I feel like people are finally catching on to him now. When my brother asked him to remix Chromeo last year, and I had him remix Treasure Fingers shortly thereafter, he was like the underdog of this post-French Touch scene. To me, his sound is the purest though—it's so warm, and it's a bit darker, too, with the arpeggios.

Jesse Rose, "Touch My Horn"
This is such a quirky record, and quirky is my middle name. I love it when there's a record that's so recognizable that you can hum it to your friends and they'll immediately know what you're talking about. It also avoids any current trends, which I appreciate.

Others Tagged With