Michael Caine reveals Batman 3 villain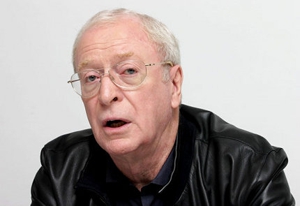 For those eagerly awaiting a third installment to Christopher Nolan's Batman and wondering who could top Heath Ledger's performance as The Joker, good news came recently. Apparently, Michael Caine let it slip that The Riddler would be the villain in the franchise's next installment.  
If the news is indeed true, It'll be interesting to see who will play The Riddler and what approach he will take. Jim Carrey's over-the-top Riddler, as seen in Batman Forever, fit that film's campy style, but it may be too much for Nolan's more realistic approach to Batman. Rumors have been circulating for awhile that Johnny Depp would play the part. If that happens, could we expect a more dapper, calm and precise Riddler akin to the one that appeared in Batman: The Animated Series? Time will tell, but it is certain that whoever steps into the role of villain will have to bring their "A" game to live up to Ledger's legendary performance as The Joker. What actor is up for the challenge remains an enigma. 
Others Tagged With