New Deerhunter EP to arrive in May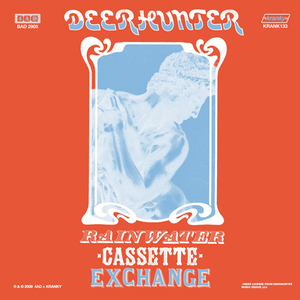 It's no secret that Deerhunter is on of the more prolific bands of this age. And after releasing what seems like an endless stream of EPs and LPs in the last couple of years (both via record stores and through the band's blog), the Atlanta-based group is set to unleash yet another EP in the next month.
Rainwater Cassette Exchange
will be out May 18 digitally and June 8 on CD and vinyl. The five-song EP was recorded with producer Nicolas Verhes at Brooklyn's Rare Book Room studios. The collaboration makes sense once you listen to the groovy-pop influenced title track, which is more in the vein of the Verhes-produced
Microcastle
stuff than any of Deerhunter's other ventures.
Tracklisting:
1. Rainwater Cassette Exchange
2. Disappearing Ink
3. Famous Last Words
4. Game of Diamonds
5. Circulation
Others Tagged With