NIN, Coldplay, Björk, more craft April Fool's Day gags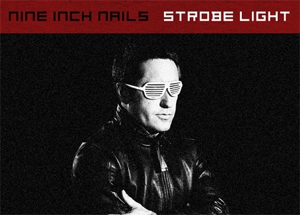 April Fool's Day is no longer just about telling your family you are getting married or phone calls announcing you've just won an all-expenses paid trip to Nowheresville; it's about bands and the fake news they put up on the good old Internet. On April 1, it's hard to believe everything you see around the web, and bands are taking it to another level. Here are a few of the best music-related pieces of faux-news Paste found today.

Nine Inch Nails to release Strobe Light
Imagine the album linked/pictured above, for only $18.98 plus a $10 digital delivery convenience fee. The Timbaland-produced Strobe Light is quite a steal indeed. But Wait! That's not all. You also get an exclusive photo and a free e-mail account with Google.

The April Fool's joke seemingly translates as a clear stab at former Soundgarden frontman Chris Cornell, following Trent Reznor's grumpy Twitter comments about Cornell's new album Scream, and how it made him uncomfortable. Among the most hilarious track titles are "Everybody's Doing It" (featuring Chris Martin, Jay-Z and Bono), "Pussygrinder" (featuring Sheryl Crow), and "Laid, Paid and Played" (featuring Fergie of the Black Eyed Peas and Al Jourgensen).

Coldplay and Brian Eno to record in zero gravity
Coldplay has gone where no other band has gone before. The "groundbreaking" British men will board a Boeing 727 and record for 20-25 seconds in zero gravity on self-designed Russian astronaut suits. They will be using the best recording equipment out there: a 1969 analogue cassette player. We think they should take Expedia up on their offer and fly to Mars instead, for only $99. Why record in zero gravity when you can be the first band to record in Mars and pay no booking fees?

Björk joins Led Zeppelin
Led Zepellin left Robert Plant behind to go on tour yet again and who could replace him better than the quirky/awesome Icelandic eccentric Björk. According to her post, she has accepted the vacated position as lead singer of LedZep and will be touring in June. Among her demands, she only wants to cover songs from albums I and IV, which includes classics like "Good Times Bad Times," "You Shook Me," "Dazed and Confused," and "Your Time Is Gonna Come." Make sure you get your tickets in the next few seconds here.

An honorable non-music mentions goes to Google, whose April Fool's gag this year was CADIE (which stands for Cognitive Autoheuristic Distributed-Intelligence Entity, of course). Another goes to Sacha Baron Cohen who somehow always succeeds in making a fool out of all of us. He released news that he collaborated with Bono and Chris Martin on a single to promote his upcoming Bruno. And finally, Yep Roc Records released the news that they were going to add the letter 'K' to the company name via a video press release. Click to see what happens.

What was your favorite April Fool's joke today? Leave some of the best, music-related or otherwise, in the comments.

Related links:
News: Amazon and Google make books extra portable
Nine Inch Nails on MySpace
Bjork on MySpace

Got a news tip for Paste? E-mail news@pastemagazine.com.

Others Tagged With