PlayStation 2 favorite Shadow of the Colossus coming to the big screen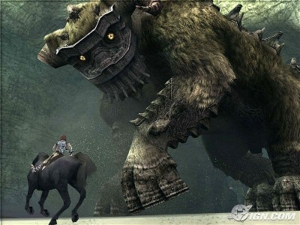 Following the trend of books-into-movies, movies-into-books, and CDs-into-musicals, Sony will adapt the 2005 PlayStation 2 game Shadow of the Colossus into a full-length feature, with The Scorpion King's Kevin Misher producing. Colossus is following in the footsteps of Dante's Inferno, which just got an X2 screenplay writer for the movie adaptation.
Colossus
is set in a cursed wasteland populated with creatures named colossi. In the game, it's up to one man, Wander, to defeat 16 colossi and bring back a girl from the dead. Writer Justin Marks, responsible for
Street Fighter: The Legend of Chun-Li
, is in charge of writing the screenplay, a challenge since the game itself presented very little dialogue.
No release date has been announced yet.

Related links: