Reese Witherspoon eyes dead-boyfriend flick for Fox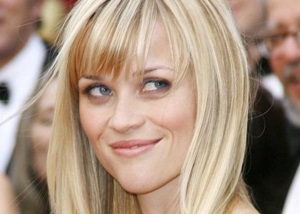 Reese Witherspoon has never quite fallen into the typical rom-com trappings. Her vehicles aren't necessarily unconventional, but she usually plays a self-starter whose interest in men can be nominal, at least at first (
Legally Blonde
,
Sweet Home Alabama
,
Just Like Heaven
). If the deal comes through for her proposed new flick
Nice
, though, she's poised to take that to another level.
Based on late '90s novel of the same name, the film would follow a New York magazine editor who is so nice she can't bear to break up with her boyfriends. Instead, she kills them, one by one. Hollywood enters the story when a veteran hitman discovers her secret and the two enter into a courtship, both poised to kill the other at any time.
The story sounds pretty contrived, but with the right creative team on board, it's not hard to see the possibility of a hit. Ben Queen, previously best known for the short-lived series
Drive
, will adapt the book.
Review: Monsters vs. Aliens
Others Tagged With