The Who's Quadrophenia Premieres Onstage in U.K.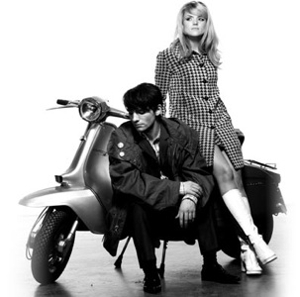 Forget Green Day--the Who were the original masters of the rock opera, and now their classic Mod masterpiece Quadrophenia is heading to the stages of England in just a few weeks.
The Who's second rock opera (after the infamous Tommy), Quadrophenia is a story about the terse feuding between Mods and Rockers in 1960s England. The 1973 album was adapted into a film in 1979 and attracted a cult following (and not just because of a very young Sting as the Ace Face). The album was listed as one of Rolling Stone's 500 greatest albums of all time.
Who songwriter/guitarist Pete Townshend acted as creative consultant throughout the production of the musical. Though the story takes place in the '60s, Townshend assures audiences that the story is still relevant. "Everything was turned on its head. Girls looked like boys, boys wore eyeliner and danced alone or in pairs like girls,"
said
Townshend in a recent
London Times
interview. "Today we are facing something of the same kind of upheaval."
Quadrophenia
opens May 9 in England, but if you can't make it overseas, you can check out the trailer
here
.
Others Tagged With