Wikipedia trounces Microsoft's Encarta Encyclopedia to death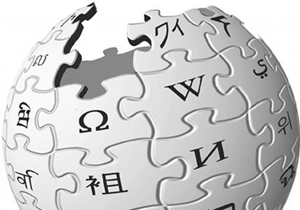 "F*%$! accuracy!" So seems to say the world in our high-speed, internet-crazed culture where the free, web-based, cooperative encyclopedia Wikipedia has just dealt the death blow to Encarta Encyclopedia. Maybe you recall your professors telling you that Wikipedia is not an official source? Or maybe you work for a magazine that does not verify its facts based on Wiki's word? 
Tough luck—it's becoming a little bit harder to avoid Wiki on the web this week. One merely has to look at the numbers to see why Wiki gained the upper hand. According to Hitwise, an internet ratings service, Wikipedia received 97 percent of the visits in the United States to online encyclopedias for the month of January. Encarta came in second, but with only a little more than one percent of the views. 
It's not hard to see why Encarta lost ground either. Since Wikipedia is largely a collaborative effort, it can be updated nearly instantaneously by its numerous contributors. According to  a statement released by Microsoft, "The category of traditional encyclopedias and reference material has changed. People today seek and consume information in considerably different ways than in years past. As part of Microsoft's goal to deliver the most effective and engaging resources for today's consumer, it has made the decision to exit the Encarta business."
While Wikipedia is quicker, it has had problems in the past with practical jokes and information that is not factual. Stephen Colbert even
encouraged
viewers to prank Wikipedia by tripling the number of elephants listed in the world. Afterwards, the listing for elephants stated, "Thanks to the works of Stephen Colbert, the elephant population has tripled in the last 10 years."
Colbert also relayed reports that Microsoft had lobbied Wiki editors to write 
more favorable
articles about the company's products. That's another concern with Wikipedia. Some worry that it may become a public relations tool where perception becomes a commodity rather than a bastion of fact. Regardless, Wikipedia has beat Encarta into submission. 
Others Tagged With