Evan Rachel Wood and Emma Stone Drop Out of Zack Snyder's Sucker Punch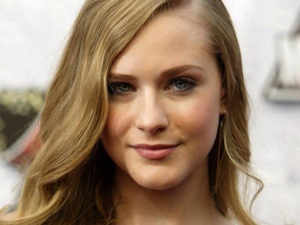 Zack Snyder's Sucker Punch seems to be cursed as of late. First, Mamma Mia's Amanda Seyfriend, who was cast for the lead role, dropped out due to scheduling conflicts about a month ago. It seems like the full agenda excuse has struck again, with The Wrestler's Evan Rachel Wood and Superbad's Emma Stone dropping out of the movie as well because of scheduling conflicts.

Scheduled for release in 2010, the film has been described as a R-rated fantasy film with a budget of $100 million. Described by Snyder as "Alice in Wonderland with machine guns," the film is set in the 1950s and centered around a girl named Baby Doll. Sent to a mental institution by her stepfather to be lobotomized, she attempts to live in an alternative reality to escape the pain of imprisonment.

Seyfriend was replaced with horror-flick actress Emily Browning for the lead role; Jamie Chung and Jena Malone will take over Stone and Wood's characters, respectively. They will be joining High School Musical's Vanessa Hudgens and Stop-Loss' Abbie Cornish as Baby Doll's fellow alternative-reality inmates.

Related Links:
News: Zack Snyder reveals details about 300 follow-up
Review: Watchmen
News: Emma Stone joins Woody Harrelson in Zombieland

Got news tips for Paste? E-mail news@pastemagazine.com.
Others Tagged With