Forest Whitaker and 50 Cent to Star in Jekyll and Hyde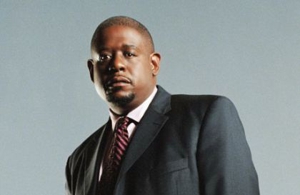 In Hollywood, many ideas emerge in pairs (Deep Impact/Armageddon, Capote/Infamous), and new project, Jekyll, starring Keanu Reeves, is no exception. Director Abel Ferrara has a different vision for the mismatched pair, and has cast Forest Whitaker and 50 Cent to play the lead roles in Jekyll and Hyde.
Ferrara's Jekyll and Hyde has two different actors playing the title characters, which sets it apart from Nicolas Winding Refn's Jekyll, which has Reeves playing both parts. Jekyll and Hyde is expected to go into production late this Summer.

Guillermo del Toro was also set to direct yet another adaptation of the Robert Louis Stevenson's 1886 classic novel, but with his current busy schedule filming The Hobbit amidst other projects, the Jekyll/Hyde hat trick might not come to fruition after all.


Others Tagged With