Cannibal Film Rohtenburg Cleared for German Consumption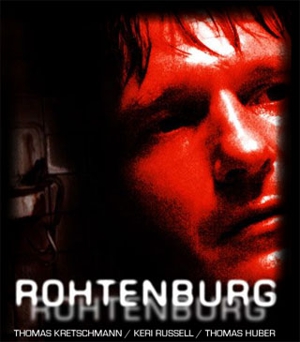 German film enthusiasts and the cannibal-curious can finally watch the 2006 horror movie Rohtenburg, after a German federal court overturned a lower court's three-year-long ban that prevented its screening. The reason behind the initial ban? It's juicy stuff.
Real-life German cannibal Armin Meiwes complained that the film, whose international title is
Grimm Love
, "sensationalized" his story and was far too similar to his case to have merely been a "fictional account inspired by real events," as the moviemakers attest.
Indeed, the plot doesn't sound like it deviates too far from the real Meiwes cannibal case, though it was filmed in the states. The
Rohtenburg
title derives from the town where Meiwes lives, in Rotenburg, Germany, and the storyline follows the tale of a man who uses a website for cannibal enthusiasts to locate a victim willing to be killed and eaten. That's not Hollywood hullabaloo, either. Meiwes did just that, and he's currently serving a sentence of eight and a half years in prison for the consensual manslaughter.
The story gets even meatier: Meiwes consumed at least 44 lbs. worth of his victim's flesh, and severed, "sensitive" body parts were served up fried. Sure to be grisly, the film based on his story has already garnered awards from festivals in Sitges, Puchon and Luxembourg, according to
VanityFair.com
. Directed by the German music-video-maker Martin Weisz and distributed by L.A.-based Atlantic Streamline, the horror flick stars Thomas Kretschmann as the cannibal and
Felicity
star Keri Russell as an American student studying the case.
The lifting of the film's ban is said to be an epic decision on behalf of artistic freedom in Germany, as the court declared that the public's interest outweighed Meiwes' complaint.

Watch the Rohtenburg trailer:




Others Tagged With