Devendra Banhart, Alela Diane, More Collaborate on Leaves of Life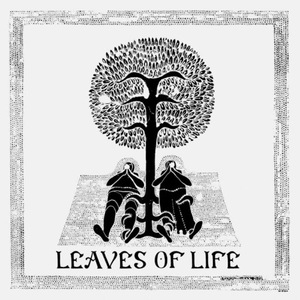 It's nice to see artists collaborating for a good cause. Devendra Banhart has been contributing to many charity compilations lately, including Causes 2, which benefits Doctors Without Borders, Human Rights Watch and Oxfam America. Once again, the long-haired folkie, along with Arborea, Alela Diane, and others are lending their voices for an important cause on Leaves of Life.

Helmed by
Arborea
and out on June 23, all proceeds will be donated to the
World Food Program
and
Not On Our Watch
non-profit organizations that bring conflict relief to places such as Darfur region of Sudan, Uganda, and the Congo. The digital version of the album will include some bonus tracks, including tracks by Plains, Jozef Van Wissem, Denise Dill and Laurent Brondel. The cover art was drawn and designed by
Nalle's
Hanna
Tuulikki.
Tracklist:
1.
Alela
Diane with
Mariee
Sioux - "The Cuckoo"
2. Rio en
Medio
and Israel
Cilio
- "Mary"
3. Fern Knight - "Our Mountain the Mother"
4. Marissa
Nadler
and Black Hole Infinity - "Dead Wives Club"
5.
Devendra
Banhart
- "Hotel St. Sebastian (demo)"
6.
Arborea
- "Son of the Moon, Daughter of the Sun"
7. Micah Blue
Smaldone
- "The Clearing"
8.
Larkin
Grimm - "The Butcher"
9. Mi and
Lau
- "The Funeral, The Pray"
10. Mica Jones - "Best Life"
11. Starless and Bible Black - "All the Finest Beams"
12.
Cursillistas
- "Mothers Taught"
13. Silver Summit - "Oaks"
14. Big Blood - "Sick With Information"
15. Eric
Carbonara
- "Sundown at Parakeet Park"
16. David Garland - "Splinter Heart"
17. Magic Leaves - "Lasso Reason"
18.
Citay
- "Little Kingdom"
19. Ora
Cogan
featuring Anni
Rossi
- "My Belle"
Related links:
List of the Day: Three Great Albums for Three Great Causes
News: Causes 2 features LCD, Gnarls, MMJ, Decemberists and more
News: Waxploitation preps charity auction, Causes 1 selling strong
Got a news tip for Paste? E-mail news@pastemagazine.com.
Others Tagged With