Vampire Weekend/Ra Ra Riot Supergroup's LP Gets Date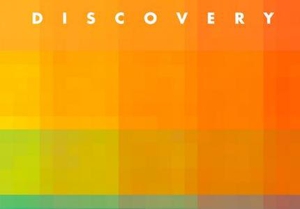 What happens when members from two of the most buzzed-about bands of '08 join forces? Apparently, quaint chamber pop + afrobeat ditties = club jamz. That's what early tracks have led us to expect from Discovery, the side project of Vampire Weekend keyboardist Rostam Batmanglij and Ra Ra Riot singer Wes Miles. Their fun-loving debut album, LP, will hit streets July 7, just in time to rival some our favorite songs of summer.
Despite your potential first inclinations, this electro-dance outfit doesn't appear to be The Postal Service reincarnated. Rather, it's sounds more like these guys unabashedly donned their top-siders and sweaters in the club, rubbing shoulders with Jamie Foxx and T-Pain. Granted, song titles like "I Wanna Be Your Boyfriend" sound a bit more charming than verses from "Blame It." (Tangential side note: Have you seen the cameos in that music video? Forest Whitaker, Jake Gyllenhaal, and Ron Howard!?)
For a sampling of what's to come, listen to "Orange Shirt" and the delectable "Osaka Loop Line" on the band's MySpace. Also, check out LP's tracklist below, complete with guest appearances from VW singer Ezra Koenig and Dirty Projector Angel Deradoorian:
1. Orange Shirt
2. Osaka Loop Line
3. Can You Discover?
4. I Wanna Be Your Boyfriend (featuring Angel Deradoorian)
5. So Insane
6. Swing Tree
7. Carby (featuring Ezra Koenig)
8. I Want You Back
9. It's Not My Fault (It's My Fault)
10. Slang Tang
Related links:
News: 2009 release for Vampire Weekend?
Review: Vampire Weekend: Vampire Weekend
News: Signing is fine: Ra Ra Riot join Barsuk, prep LP
Got news tips for Paste? E-mail news@pastemagazine.com.
Others Tagged With