Gang of Four, Menomena Members Form Faux Hoax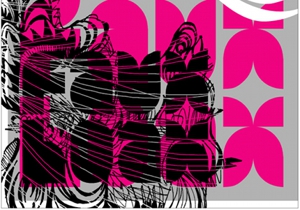 You may not have heard of Portland trio Faux Hoax (pronounced "Folks"), but you've probably heard of at least a couple of the nascent band's members. Danny Seim of Menomena has partnered with Dave Allen (Gang of Four) and John Askew (Tracker), for a debut packed with star power. The group's 7" vinyl single (with two digital bonus tracks) is appropriately titled Your Friends Will Carry You Home and it also features Joe Haege of 31 Knots and Adam Gnabe of Asthmatic Kitty. It dropped yesterday, May 19, through Polyvinyl Records.

If the group's
MySpace
is any indicator, the multi-layered numbers mix beats, synths and overdubbed monologues are chanted Starfucker-style for a pleasing blend of stoner profundity and danceable jams.
Tracklist:
1. Your Friends Will Carry You Home
2. Hippies Will Rule
3. Foxworthy*
4. Underwood*
*Digital Bonus Tracks
Others Tagged With