Jay-Z Splits with Def Jam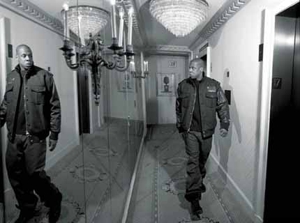 We knew Jay-Z was a business, man, but settling a label contract over a coin flip? Now that's serious business. News of the separation between Hova and Def Jam hit the streets Thursday, when Jay spoke to RapRadar.com and confirmed that he would indeed be leaving his label of almost a decade.

Jay, who still owed Def Jam one more album, bought out of his contract for a reported $5 million. "Doug and I spoke directly and had one of the most unique 'negotiations' ever," he told the website. "Doug won the toss but, we both won in the end."

"I can honestly say, working with Doug Morris [CEO of Universal Music] and L.A. Reid [Chairman of Island Def Jam] has been a unique and fulfilling experience and I respect them immensely," he said. "I've been in the family for almost my entire career."
Others Tagged With