Little Boots to Release Another U.S.-Only EP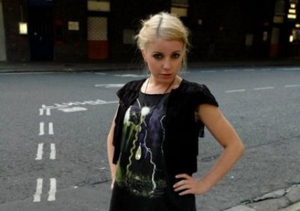 The problem at hand isn't really a problem, necessarily. You see, British pop sensation Little Boots keeps releasing singles and EPs crammed with electro-anthems and jittery disco but won't come out with a full-length album. We want more in a big way; she keeps giving us more in an incremental way. It would be frustrating, if the songs we did get weren't so darn repeat-inducing. And in any case, her debut LP Hands is due later this year.
So we'll make do with Illuminations—Little Boots' newest U.S.-only EP since her last U.S.-only EP, Arecibo—which is to include 2008 fave "Stuck on Repeat" as well as new single "New In Town" (video below).
If you're in the New York area, you can check out Hesketh perform songs from both releases at a May 18 performance at Le Poisson Rouge. If you're not, await an announcement of further North American dates in the near future to witness the beguiling, bewitching songstress that is Little Boots.
Illuminations tracklisting:
1. New In Town
2. Stuck on Repeat
3. Not Now (U.S. Exclusive release)
4. Magical (Rare track, B Side only previously released on limited UK 7")
5. Love Kills (Freddie Mercury cover)
Related links:
Others Tagged With