Phil Spector Awaits Murder Sentence as Attorneys Argue for Reduction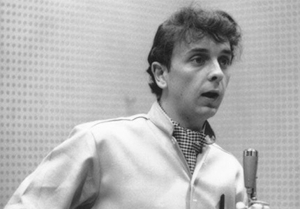 Attorneys of Phil Spector are attempting to trim the prison sentence for the music producer convicted of the second-degree murder of actress Lana Clarkson. Spector, 69, was found guilty April 13 of shooting Clarkson in his mansion in 2003 and is scheduled to be sentenced today. Conviction of second-degree murder holds a mandated 15 years, but Spector is likely to receive a life sentence.

Deputy District Attorney Alan Jackson requested a four-year enhancement for the use of a gun, making the miniumal setence 19 years to life. In a court document filed Wednesday, Spector's attorney, Doron Weinberg, requests the four-year enhancement be cut to three years, making Spector's sentence to be 18 years to life.

Waiting for his sentence, the AP reports that Spector is focusing all his attention on his appeal. "He's doing fairly well," Doron Weinberg said. "He's adjusting to the circumstances and settling down to wait out an appeal with high hopes. He feels he will win the appeal."

According to Billboard, Weinberg stated that during a private conference with the judge before the verdict, prosecutors argued "that the facts proven at trial could support the conclusion that the death of Lana Clarkson resulted from an accidental discharge of the weapon during a misdemeanor brandishing."

Spector, whose work includes classic albums like The Beatles' Let It Be, John Lennon's Imagine and The Ramones' End of the Century, was well known for his erratic behavior.

Related links:
News: Phil Spector found guilty of second-degree murder
News: Phil Spector case ends in mistrial
PhilSpector.com

Got a news tip for Paste? E-mail news@pastemagazine.com.

Others Tagged With