Grizzly Bear, Beth Orton, Bill Callahan, Many More Pay Tribute to Judee Sill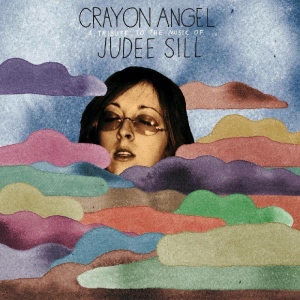 Thirty years after singer-songwriter Judee Sill's death, 15 of her musical heirs will pay their respects in Crayon Angel: A Tribute to the Music of Judee Sill, coming Sept. 22 on American Dust.
Although her folksy, haunting ballads were more cult classics than mainstream hits, she was the first artist signed to Asylum Records under David Geffen, releasing two albums before her tragic death via drug overdose in 1979. It is these two albums that Crayon Angel builds on, with contributions from Marissa Nadler, Final Fantasy, Nicolai Dunger and Grizzly Bear's Daniel Rossen.
Unlike most tribute albums, however,
Crayon Angel
has a twist: The compilation includes two previously unreleased tracks penned by Sill herself, never before recorded. Lo-fi singer-songwrirter
Bill Callahan
takes "Like a Rainbow," while folktronica queen
Beth Orton
performs "Reach for the Sky."
Tracklist:
1. Ron Sexsmith: "Crayon Angel"
2. Beth Orton: "Reach for the Sky"
3. Daniel Rossen: "Waterfall"
4. Frida Hyvönen: "Jesus Was a Cross Maker"
5. Shalants: "Lopin Along Thru the Cosmos"
6. Final Fantasy: "The Donor"
7. Nicolai Dunger: "Soldier of the Heart"
8. Trembling Blue Stars: "Lady-O"
9. Colossal Yes: "The Phoenix"
10. Marissa Nadler & Black Hole Infinity: "The Kiss"
11. Princeton: "Down Where the Valleys Are Low"
12. The Bye Bye Blackbirds: "There's a Rugged Road"
13. Meg Baird: "When the Bridegroom Comes"
14. Bill Callahan: "For a Rainbow"
15. P.G. Six: "Til Dreams Come True"
Related links:
List of the Day: Three Great Albums for Three Great Causes
News: Causes 2 features LCD, Gnarls, MMJ, Decemberists and more
News: Devendra Banhart, Alela Diane, More Collaborate on Leaves of Life
Got a news tip for Paste? E-mail news@pastemagazine.com.
Others Tagged With