Steven Spielberg Set to Produce MLK Biopic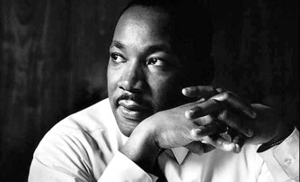 Steven Spielberg will make good on his longtime plan to put together a movie about Martin Luther King Jr. at DreamWorks, though he will do it as a producer rather than a director.

The proposed movie aims to be the definitive chronicle of the late civil-rights icon, especially since it will be the first movie authorized by King's estate. DreamWorks acquired rights to King's copyrighted speeches and original work.
No cast or director has been announced, but that's what the comments are for. Give it a go, readers.
Related links:
News: In coup, DreamWorks to release movies through Disney
News: Jamie Bell and Daniel Craig to sign on to Tintin roles
News: Still-awesome Goonies soundtrack rereleased
Others Tagged With