Sub Pop Announces 2009 "Loser" Scholarship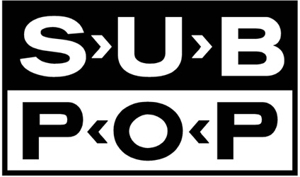 The fine folks over at Seattle-based independent label Sub Pop are somewhat notorious for tooting their own horn, but it's almost always merited. Case in point: the label has just announced that it is once again offering its "Loser" Scholarship to high-school seniors.
The "Loser" Scholarship is a Sup Pop tradition dating back several years. In 2007 and 2008, the label named a bumper crop of "losers," a.k.a. high school seniors from Washington or Oregon pursuing an oh-so-lucrative career in the arts. The three winners, who are judged on an essay and samples of their work (a demo, a documentary, a piece of Lester Bangs-grade journalism) are awarded a chunk of scholarship money toward the accredited college of their choice (they must be planning to enroll full-time). The grand prize is $6,000 and the runner-up sums are $4,000 and $3,000 respectively. Last year, full-time
"ballerino"
Matt Bade (who is otherwise known as the kid wandering around in the Shins 2005
"New Slang"
video) was the biggest loser.
If you are a glowing and ambitious senior such as this who has had the good fortune to grow up in the Pacific Northwest, you should apply. Don't dilly dally, though; deadline is June 15. Details about the application process and essay are available
right here.
Others Tagged With