The Haunting of Laura Gibson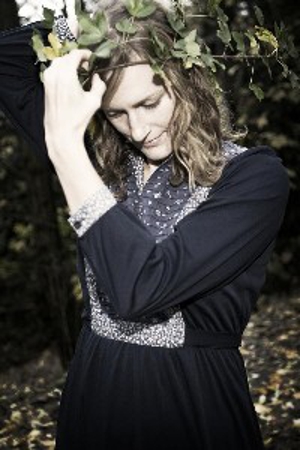 Portland, Ore.-based singer/songwriter Laura Gibson wrote her new album, Beasts of Seasons, underneath a cemetery. Her basement apartment was built into the hill of a graveyard, which sloped up from her solitary window and disappeared into a skyline of trees and headstones. At night, Gibson would look up from her bed and see moonlight glinting off the marble markers.
"It's not as bad as it sounds," she laughs over the phone. "It wasn't really a solemn place. A lot of people had picnics in the cemetery, so there were always joyful sounds coming down to my room."
But Gibson's soft lyrics, draped over delicate acoustic strumming and viola sighs, hover around mortality like a moth around a flame.
Beast
is broken into two parts, "Communion Songs" and "Funeral Songs," and as themes of life and death bleed into each other, it becomes clear that Gibson is haunted by a sea of wistful ghosts conjured by the mossy stones outside her window. Darkening skies, changing seasons and falling leaves are offered as metaphors of the transience Gibson struggles with throughout the album. "I'm someone who's pretty sensitive of place," she says. "I take things I see and put them into my writing."
Like that old graveyard,
Beast of Seasons
is as comforting as it is eerie. On "Sleeper," Gibson croons to an unnamed soul, presumably one buried just beyond her walls: "To take you in / is to feel a great sadness, / is to hold a great hope / heavy in my chest."
"I could never have written this album if I were living anywhere else." Gibson says, "So many of my ideas were hatched in that room."
Listen to Laura Gibson's "Come By Storm" from Beast of Seasons:


Others Tagged With