Wilco's Jeff Tweedy Responds to Jay Bennett Lawsuit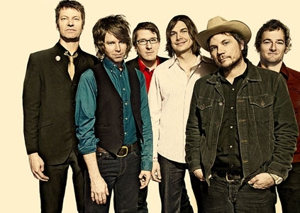 According to a story published at ChicagoBreakingNews.com, former Wilco member Jay Bennett filed a lawsuit yesterday against bandleader Jeff Tweedy. The suit, filed in Cook County Circuit Court, claims Tweedy owes Bennett "damages of at least $50,000" for his time in the band, including his less-than-favorable depiction in the 2002 Wilco documentary, I Am Trying to Break Your Heart.

Bennett's lawsuit (which can be viewed in full here) states that he "is entitled to compensation for his services rendered in the form of continuing and perpetual artist royalty payments." Furthermore, the suit states that Bennett was paid for his time in Wilco, but that the "infrequent partial payments" only amounted to 15% of the band's income. Finally, Bennett's suit argues that Tweedy didn't compensate him for, or obtain the proper release for, Bennett's appearance in I Am Trying to Break Your Heart.

In an e-mail exchange with Paste, Wilco's publicist provided the following statement from Tweedy:

"I know exactly as much as everyone else does. I've read the news and I honestly have no idea what these claims are based on. It was such a long time ago. Aside from everything else, I'm being sued for not paying someone for appearing in a movie I didn't produce. Go figure. I am truly sad it has come to this. I am equally convinced, however, that I have done nothing wrong and that this will be handled fairly and swiftly."

That's all we know for now, but if any pertinent details emerge, we'll be sure to keep you posted on Wilco (The Beef).

Related links:
News: Wilco Names New Album Wilco (The Album)
1,000 Words: Wilco - Wilmington, DE - Grand Opera House - 8/10/08
WilcoWorld.net

Got news tips for Paste? E-mail news@pastemagazine.com.

Others Tagged With