Study Says 50% of Country Fans Lack Internet at Home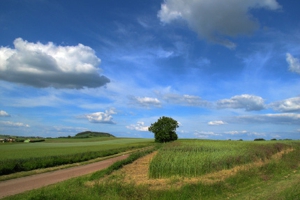 A survey conducted by the Country Music Association produced results that exemplify a reality in the industry not often realized: 50 percent of core country music fans do not have the internet at home. And 42 percent of those respondents report they have no desire to change that.
The survey, conducted in 2008 and released in March 2009, could affect the way country artists promote and distribute their music to their fan base. With the popularity of online music services like iTunes annually increasing and communication from artists most easily available online, fans without Internet in their homes are disconnected from the exponentially bigger digital-music realm.
The CMA admits they were moved by the results.
The Washington Post
reports that the CMA's chief executive Tammy Genovese said it was "a bit of an eye-opener." But some country fans likely have little interest in obtaining the internet with good reason. Fans have cited that they live in remote rurals areas entirely lack access to broadband, meaning their only Internet options are dial-up. And at dial-up speeds, downloading music is often more of a chore than a pleasure.
The survey's responses, which came from about 7,500 fans, will be used effectively, the CMA says. Consequently, the organization has said they will form a "dual-marketing plan" that entails traditional and modern approaches to consumers in both worlds.
Related links:
Others Tagged With