Antony and the Johnsons Prep Beyonce Cover for Release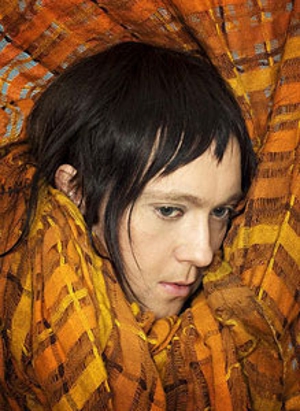 You would think
jet-setting
around Europe would keep
Antony and the Johnsons
sufficiently busy. But apparently teaming up with some of the most well-respected orchestras around the world on a multi-country tour promoting their latest album,
The Crying Light
, wasn't quite enough for the group. Later this summer, they will release the double A-side single "Aeon"/"Crazy in Love."
Yes, the same group who sings
"Epilepsy in Dancing"
has brought its ethereal breathlessness to Beyonce's "your-love's-got-me-lookin'-so-crazy-right-now" Top-40 hit. The cover has been a crowd favorite during live shows, and soon, it will be available on CD and 7" for the first time. Although the release won't hit the U.S. until Aug. 4, anyone who pre-orders the 7" will be treated to the latest copy of
Zoetrope,
Francis Ford Coppola's quarterly art-fiction-film magazine, which features Antony's artwork.
For a hint at what you can expect on the recording, check out Antony and the Johnsons performing "Crazy in Love":
Related links:
Others Tagged With