Boston Globe Writer Needs Your Help to Reunite The Kinks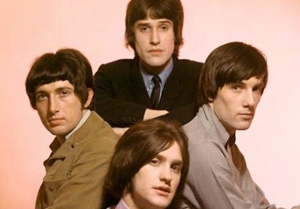 There are a few rock quartets that are easily recognized. John, Paul, George and Ringo. Robert, Jimmy, John and John Paul. Ray, Dave, Pete and Mick. Not so much on the latter? Therein lies the inspiration for Boston Globe reporter Geoff Edgers' documentary, Do It Again.

According to Edgers
, the band is greatly "under-appreciated," and he made it his mission to convince members Ray Davies, Dave Davies, Pete Quaife and Mick Avory to
bring back The Kinks.
He traveled to New York, Los Angeles and London to seek out the original four and talk to celebrity Kinks fans. Among his interviewees are Paul McCartney,
Sting
, Brian Wilson and
Zooey Deschanel
(who observes, "I think, deep down, they want to play together," with charming optimism in the film's trailer).
But Edgers has reached a roadblock in the film's production. Although he managed to raise $65,000 and spent plenty from his own pocket to make the movie, he needs a little more to wrap up the editing process. He is asking fellow "Lola" lovers to
donate
the last $5,500 he needs. At the time of this writing, Edgers has raised $2,593 toward this goal, and has only 70 days to collect the last three grand.


Watch the Do It Again trailer:
Others Tagged With