Dave Eggers' Where the Wild Things Are Novelization to Include Special Edition Furry Cover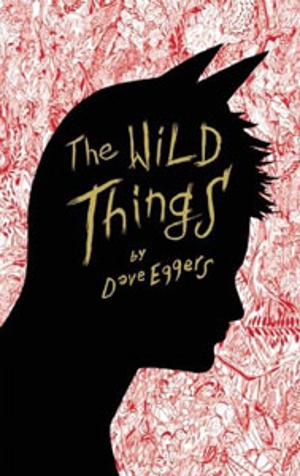 By now you might have heard about the film adaptation of Maurice Sendak's Where the Wild Things Are; these two under-the-radar guys named Spike Jonze and Dave Eggers did the directing and screenplaying respectively, and some little-known band called Arcade Fire will even have their music featured in the movie. You might also know that Eggers is planning a 300-page novelization of the movie, due in October and called The Wild Things. Now here's something that maybe you didn't know: Eggers' novelization is getting a special-edition treatment that will simultaneously frighten you and tug at your heartstrings.
It was already a foregone conclusion that there would be a special edition of the novel to cater to a nexus of fertile intersections: obsessives of Eggers work, those nostalgic for Sendak's excellent book, and fans feeding the hype frenzy for the upcoming movie. The Wild Things will be sure to please those overlapping camps, but no one could have predicted how bizarre, wonderful, and slightly eerie this special edition is. It's called the Fur Edition, and it's exactly what it sounds like. A fur dust jacket encloses the book:
The Wild Things
, in brief, will be somewhat loosely adapted from the original book, according to
McSweeney's
. It's about "the confusions of a boy, Max, making his way in a world he can't control. His father is gone, his mother is spending time with a younger boyfriend, his sister is becoming a teenager and no longer has interest in him. At the same time, Max finds himself capable of startling acts of wildness: he wears a wolf suit, bites his mom, and can't always control his outbursts. During a fight at home, Max flees and runs away into the woods."
The Wild Things will hit bookstands this October, around the same time as the Where the Wild Things Are movie, which is set for an Oct. 19 release.
Related links:
Others Tagged With