Director Stephen Sommers Not Fired Over Disastrous G.I. Joe Screenings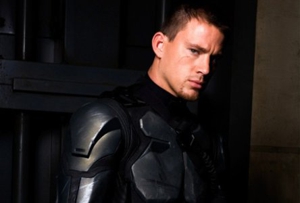 According to Movieline, rumors yesterday that director Stephen Sommers (The Mummy) has been fired from G.I. Joe are not true. At least, not strictly.

The story, based on an anonymous posting on a producer's message board, was that the early screenings of
G.I. Joe
were the worst in Paramount's history, which prompted the studio to remove Sommers and a producer. (The post, naturally, has since been removed.) But a
Movieline
source says Sommers remains in place and that the issues have been resolved, though others maintain that Sommers was kept on only as a PR gesture while editor Stuart Baird (
Vantage Point
) comes up with a satisfactory cut of the movie.
Even if the rumors are overblown, though, a little lingering anxiety about just what we'll see when
G.I. Joe
opens on Aug. 7 is probably not unjustified. In the torrent of anonymous sources that drove the story throughout the day, one consensus did emerge: Paramount has
abandoned hope
that the movie will spawn a franchise.
Related links:
Ctrl-V: Trash Stash Super Bowl Edition
News: The Road, Defiance, The Soloist shift release dates
News: Hollywood studios to help theaters pay for 3D technology
Others Tagged With