Everything Is Terrible: The Movie to Feature the Best of the Worst of Video Mash-Ups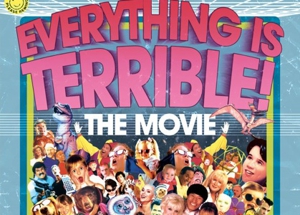 For a couple years now, the cultural historians over at Everything Is Terrible have worked hard to dredge up all the groan-inducing infomercials, workout videos, PSAs and otherwise terrible footage from the '80s and '90s that they could find. The artists of found footage are now releasing a mash-up of terribleness in movie form—the aptly titled Everything Is Terrible: The Movie.
Described by the folks at EIT as "the most mind-melting-mash-up video party imaginable," the movie will take the best (worst?) clips from a range of categories and spin them together like a terrible salad. Each category will form an episode, some of which include "Creeps," "Business Manners" and even "Fake Rap." (May we please suggest
this gem
?)
The DVD will also feature some of EIT's famed Three-Minute Movies, wherein notoriously terrible B-movies are condensed down to three-minute format for those of us who can't stomach the full-length versions.
Everything Is Terrible: The Movie
will be released on June 20. Check out one of their best pared-down movies,
Freejack
, featuring none other than Emilio Estevez, Rene Russo, Mick Jagger and Anthony Hopkins:
Others Tagged With