David Foster Wallace Remembered with Infinite Summer Reading Group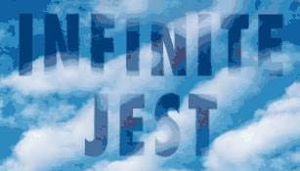 For most people, summer reading means page-turning reads from the likes of John Grisham, Dan Brown and anything else that let's you turn your brain off for a while and relax. But for the few, the proud, the vaguely masochistic, summer means more time to delve into the classics that you should've been reading during school while you were too busy staring at the girl in the third row with the ponytail.

If the latter category describes your reading plans, you should consider taking part in
Infinite Summer
, a group reading of David Foster Wallace's epic tome,
Infinite Jest
. Starting June 21, this group will be conducting a sort of informal internet discussion on the book. They're moving at a pace of 75 pages a week (roughly: some of the book's endnotes are rather lengthy), with an end date of Sept. 22 if they're able to stick with it. Moderating things will be a small group of writers, all of who are reading through the book for the first time, supplemented by a few random posts from guest "experts," whatever that may mean.
That being said, we recommend that anyone wishing to dip their feet into his works before jumping into the deep end with
Infinite Jest
try out some of his non-fiction first. Overall it's a lot more accessible and many of his essays are just as revolutionary in their own way. And for those who give it a shot: good luck!
Related links:
News: David Foster Wallace: 1962-2008
Review: Oblivion Stories
Review: Consider the Lobster
Got news tips for Paste? E-mail news@pastemagazine.com.
Others Tagged With