Iraq in Fragments Director Detained in Iran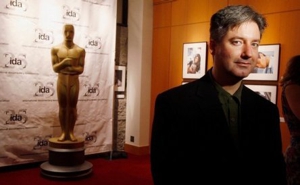 James Longley
, the American director of
Iraq in Fragments
, was detained in Iran by security forces after he taped an Iranian citizen criticizing the government's handling of anti-election protests.
Longley's translator was beaten multiple times, but the forces did not harm Longley, apparently because he was a foreigner. (The interview was destroyed in the scuffle.) You can read his full account of the incident
here
.
The extraordinary protests in Iran over the past several days spawned from alleged irregularities in the presidential election on Friday, which showed a major victory for the incumbent hard-line president, Mahmoud Ahmadinejad. The protests
continued on Tuesday
as officials offered inquiries into the election results.
Related links:
Others Tagged With