J.D. Salinger Sues Over Catcher Sequel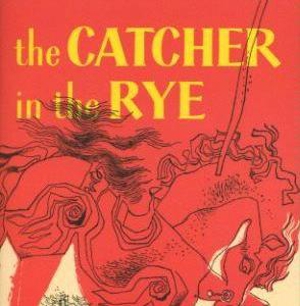 If J.D. Salinger continues to have his way, Holden Caulfield and his red hunting hat will remain within the sanctity of yellowed paperbacks pored over in high-school English classes and re-read for decades. That means no television, film or theater adaptations, thank you. And certainly no book sequels.
On Monday, 90-year-old Salinger filed legal action in a Manhattan federal court against the writer, publishers and distributors of just such a spin-off, titled 
60 Years Later: Coming Through the Rye.
 The author, who goes by the name John David California, imagines a Caulfield-like character, Mr. C., as an escaped 76-year-old retirement-home resident. 
The lawsuit, which aims to halt publication of the novel originally scheduled for summer release in the U.K. and fall release in the U.S., also asserts Salinger as having the sole right to pen sequels or any other work containing the Caulfield character.  
"The sequel is not a parody and it does not comment upon or criticize the original. It is a ripoff, pure and simple," reads
part of the lawsui
t
 filed against the writer, Windupbird Publishers, Nicotext and CSB Distributors. 
Salinger, though known for his reclusive lifestyle, has a lengthy history of legal action that includes his 1982 lawsuit against a reporter who purportedly tried to sell a fake Salinger interview, as well as more recent suits like that which stopped the BBC from putting forth a
Catcher in The Rye
television production in 2003.  
Others Tagged With