Jeff Lynne to Finish Uncompleted George Harrison Songs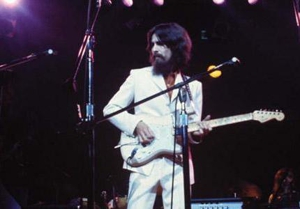 Some loyal fans understandably wince at the posthumous release or completion of an artist's work, be it in the world of film, literature, or, of course, music. Still, others long to experience these lost or unfinished creations. For anyone interested in those of George Harrison, you're in luck. Jeff Lynne, known for his work in Electric Light Orchestra, and alongside Harrison in the Traveling Wilburys, will put the finishing touches on some of Harrison's buried solo gems for a new album.
Lynne is also responsible for reworking Beatles material, having produced the song "Free As A Bird," released in 1995.
Others Tagged With