She & Him, Black Keys, Aimee Mann, Fall Out Boy, More to Judge Independent Music Awards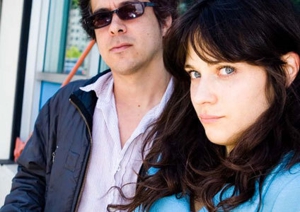 We all know that submitting work for review can be nerve-wracking. But when the people judging the work are some of the best in the field, well, that's a whole different story. Such is the case at the Independent Music Awards, a contest for songwriter hopefuls.

Names of some judges for the contest's ninth year were just released, and it's a pretty intimidating bunch. Leading the group are Zooey Deschanel and M. Ward of She & Him fame. Other panelists include Aimee Mann, Dan Auerbach and Patrick Carney of The Black Keys, Judy Collins and Butch Walker. There's a solid representation from the pop set, too. Blink-182's Mark Hoppus and Fall Out Boy's Pete Wentz are signed up to judge. Even a couple Hanson brothers are joining in.

Almost as intimidating as the judges is the prize that's at stake: a year of promotion and distribution and a chance to play at the next CMJ showcase.

If you're up for the challenge, you have until Aug. 21 to send in your submissions.

Related links:
A/V: She & Him - "Why Do You Let Me Stay Here?"
Feature: Paste's 100 Best Living Songwriters #51-60
List of the Day: Fourteen Hanson Songs for Tinted Windows Converts

Got a news tip for Paste? E-mail news@pastemagazine.com.

Others Tagged With