Modest Mouse, Wilco Prep Singles for Vinyl Saturday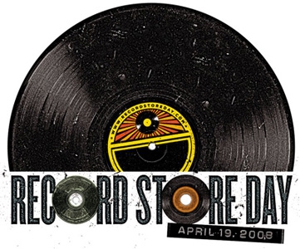 There's a lot of buzz lately about how vinyl is "back" from the dead. Of course, the funny thing is that vinyl never really went away, it's just getting a hell of a lot more popular these days (thanks in no small part to excellent ideas like Record Store Day, we like to think), not to mention getting produced in much better quality (180 gram like whoa!). Hey, speaking of the intersection between vinyl and Record Store Day, we'd be remiss not to mention their latest stratagem: Vinyl Saturday, coming right up on June 20. It's the same basic idea: bands issuing rare or unreleased tracks on limited-edition vinyl to encourage you to step away from the big-boxes and hit up your local mom-and-pop record store.
First up on the agenda are none other than alt-rock paragons Modest Mouse and Wilco. June 20 will see the release of Modest Mouse's
Autumn Beds / Whale Song
single, while Wilco will be issuing their
You Never Know / Unlikely Japan
single. No word on whether any of the material from Isaac Brock & Co. will feature in an upcoming LP, but Wilco's wax features a track from their upcoming
Wilco (The Album)
and a b-side from
Sky Blue Sky
, respectively.
Also planned are a 7" of Green Day's nigh-omnipresent single "Know Your Enemy", a 7" with material from Scarlett Johannson and Pete Yorn's
Break Up
, and new material from Wolves in the Throne Room, Al Green, Patterson Hood, Earth, The Woggles and Those Darlins.
Others Tagged With