Pixar Planning Monsters, Inc., Cars and Toy Story Sequels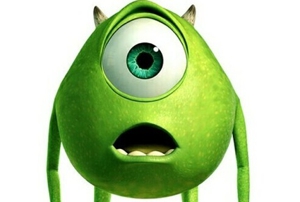 Sequels are tricky things. With a few notable exceptions, news of a sequel is often met with snide laughs and low expectations (especially when it comes to anything animated). But we're not so quick to laugh at Pixar's latest announcement: a slew of upcoming sequels to Cars, Toy Story and Monsters, Inc.
The seemingly infallible animation studio let the secret slip at a trade show recently, and now, countless educated adults have transformed into joyous, gleeful two-year-olds at the news: Monsters, Inc. 2 is now all systems go, joining Cars 2 and Toy Story 3 in Pixar's pack of upcoming sequels. While we don't know much, besides the fact that original Monsters, Inc. director Pete Docter will be behind the wheel, we do know that Pixar's golden touch is enough to let the negative sequel connotations slide for the time being.
To date, the only attempt made by Pixar at a sequel was
Toy Story 2
, one of Disney's few family movie sequels to ever actually make it to the big screen, and one of the few to be considered by
Paste
as one of the
best animated movies
of all time
.
Kids' movie sequels are often straight-to-video affairs (Did anyone else have their childhood marred with the crushing disappointment of
Aladdin II: The Return of Jafar
?), but Pixar is mounting the sequel bandwagon, as is DreamWorks. The competitor recently
announced
its own sequel plans, promising follow-up films for
Madagascar
,
Shrek
and
Kung-Fu Panda.
Others Tagged With