Steven Soderbergh's Moneyball Delayed Indefinitely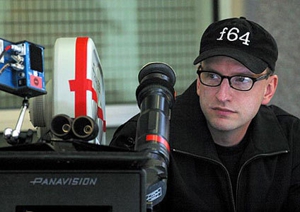 Just 96 hours before filming was supposed to start, the production of Moneyball, starring Brad Pitt as former Oakland A's player and general manager Billy Beane, came to a screeching halt. After Columbia Pictures bigwig Amy Pascal read over the rewrites Steven Soderbergh had made to the original script, she felt uncomfortable backing the film, according to Variety. Pascal put it into "limited turnaround," allowing Soderbergh the freedom to find another studio.

So far, no one has taken the bait, and the future of the film is in question. If another studio doesn't step up to the plate soon (no pun intended), one of three things could happen: Soderbergh could be replaced, production could be halted until the director and studio reach an agreement on the script, or the movie could be scrapped completely.
The decision to pull a film at such late notice is a bit unusual, especially when it includes a mega-star, but it's reminiscent of a move that Pitt recently made himself. He
was signed on
for journalism-thriller
State of Play,
but backed out at the last minute after reading a rewrite.
Related links:
Others Tagged With