The Clean Returns with Mister Pop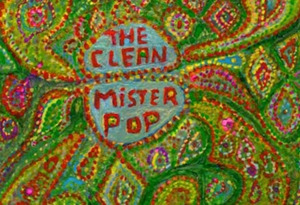 It's been eight years since New Zealand rockers The Clean released a studio album. A handful of compilations and live albums in the meantime sated the hunger for those succulent B-G-D-A chord progressions, but you'd be forgiven for wanting something more. And something more you shall have: The Clean has just announced the name and release date of their next LP: Mister Pop.
Mister Pop
promises to do its titular music style proud, continuing the musical aesthetic that influenced bands like Pavement and Yo La Tengo, and therefore the lion's share of modern alt-rock. If that sounds like a tall claim, don your Stephen Malkmus tshirt and critic's beard, and give a listen to the album's first single: "
In a Dreamlife You Need a Rubber Soul
."
Mister Pop is out Sept. 8 on Merge Records.
Related links:
Others Tagged With